Mike Park is a children's music artist known for crafting vibrant, engaging tunes for the younger audience. He specializes in creating music that not only entertains but also educates. His songs touch various themes such as unity, respect, and understanding, interspersed with lighthearted entries about everyday adventures.
Mike Park's musical style is a blend of pop, folk, and fun. His melodies are catchy, and the lyrics are child-friendly, featuring an infectious positivity that appeals to kids and adults alike. His energetic sound is underpinned by wonderfully crafted musical arrangements that make a compelling listening experience.
His online presence is engaging and interactive, highlighting his wonderful ability to connect with his listeners. On his webpage, you can explore his discography, learn more about his approach to music, and even get a glimpse into his creative process. Mike Park is indeed a wonderful asset to the children's music scene.
×
Warning!
This artist performs music that is not all targeted to children. We attempt to only list family-friendly albums here, but you should ensure that the music is appropriate for your children.

Search songs by Mike Park
Albums:
Songs: 19
Duration: 58 min.
Released: Oct 25, 2011
Songs: 12
Duration: 22 min.
Released: Jul 12, 2011
Songs: 11
Duration: 36 min.
Released: Nov 11, 2003
Singles: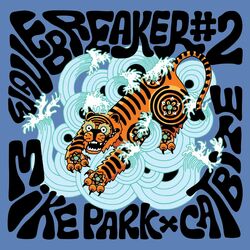 Songs: 1
Duration: 3 min.
Released: Aug 19, 2022
Songs: 1
Duration: 2 min.
Released: Jan 28, 2021
Songs: 2
Duration: 5 min.
Released: Dec 09, 2008