Bryant Oden is a notable children's music artist primarily known for his enchanting storytelling combined with simple yet catchy melodies. His songs, relatable and full of life, find a unique way to resonate with both children and adults, carrying universal messages with touches of humor and imagination.
Oden's musical style can be best described as melodic folk-pop, filled with light-hearted whimsy and sweet sincerity. His tracks often comprise a balanced mix of acoustic arrangements, utilizing guitar, keyboards, and bright percussions. His lyrics center around tales of friendship, nature, and everyday adventures, providing a fun yet educational experience for children.
His most popular song, "The Duck Song," has gone viral, showcasing his ability to create melodies that speak to children in a meaningful and entertaining way. Bryant Oden's music is all about while entertaining young audiences and celebrating the joy of childhood.

Search songs by Bryant Oden
Singles: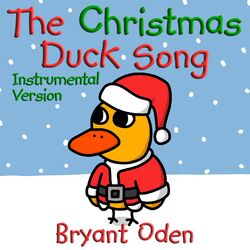 Songs: 1
Duration: 3 min.
Released: Nov 28, 2023
Songs: 1
Duration: 3 min.
Released: Apr 21, 2009